PCB Unveils New PSL 8 Trophy
The Pakistan Cricket Board (PCB) has unveiled the brand new 2023's PSL 8 trophy during a ceremony held at the historic Shalimar Gardens by PCB Head and Chairman of the Management Committee, Najam Sethi, in the presence of the six franchise owners, and elite cricketers.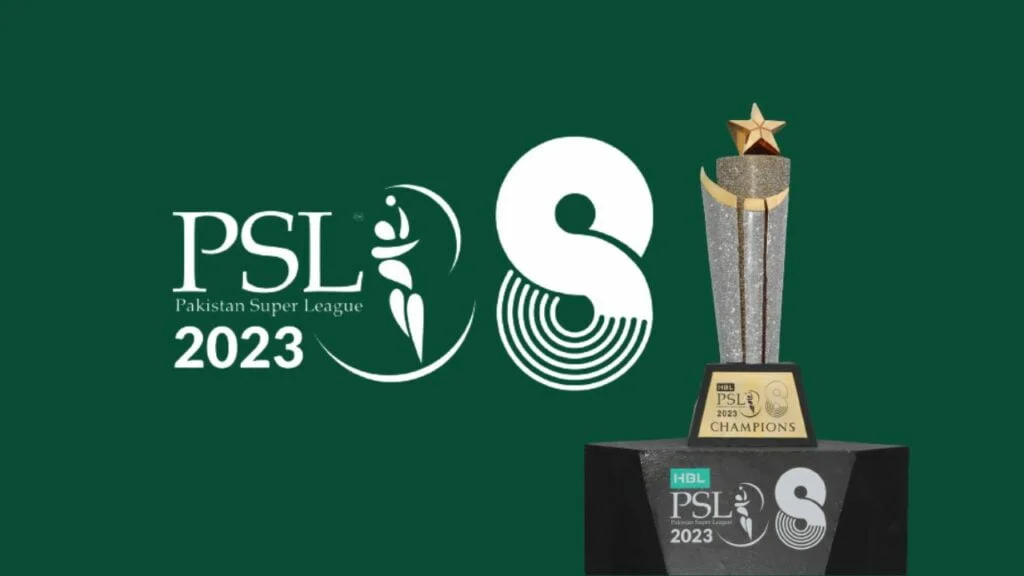 "National team's motto, artistry, recognition and prestige were conveyed in the brand new HBL Pakistan Super League 8 [PSL 8] trophy," said the press release. "The 24-karat Supernova Trophy, as it will be called, has been made in Pakistan and showcases the country's skilled craftsmanship and the Pakistan Cricket Board's dedication towards supporting local businesses." it added.
"The three pillars of the trophy, which are studded with 9,907 sparkling zircon stones, represent the national cricket team's motto: Unity, Passion, and Strength, while the main pillar at the back is further embellished with crystals, representing the dedication and hard work that has gone into ensuring the team's success." the presser stated.
Here's a look at the PSL 8 2023 trophy:
It is pertinent to mention that the eight season of the Pakistan Super League (PSL 8) is all set to commence from 13th February 2023 at the Multan Cricket Stadium with defending champions, Lahore Qalandars, going up against hosts, Multan Sultans.
The PSL 2023 will be held in two legs with Multan Cricket Stadium and Karachi' National Bank Cricket Arena holding the first half of the tournament from February 13 to 26 and Lahore Gaddafi Stadium along with Rawalpindi's Cricket Stadium will be holding the second half of the tournament from February 26 to March 19.