We'll get a lot of time to practice and prepare ourselves - Shaheen Afridi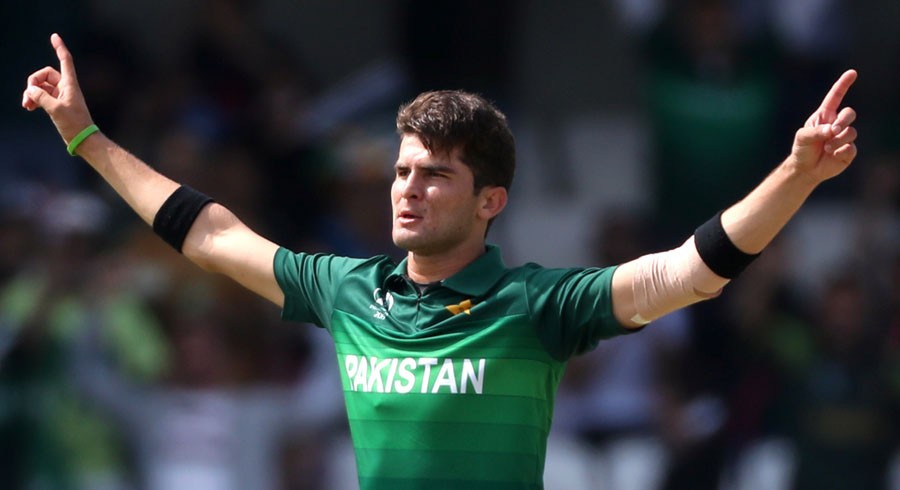 With Pakistan set to tour England for a three-match Test series and three T20Is, the players are excited as cricket is back, including Shaheen Afridi who will be playing Test cricket for the first time in England.
In an interaction with the media, Shaheen Afridi, who expressed how eager he is to get back to action, added that the adequate preparation time ahead of the series will hold the team in good stead.
"It's a good initiative by PCB - cricket is finally back. Touring England is always tough and playing Test cricket in those conditions will be even tougher. We'll try to make the most out of the practice games (within ourselves) before the Tests get underway towards the end of July," said Afridi.
"We'll reach England well before the Test matches start and we'll have plenty of time on our hands. So we'll get a lot of time to practice in the nets and prepare ourselves - that might help us to set the rhythm right," he added.
Pakistan have done reasonably well in English conditions in recent times. Although their performance was disappointing during the 2019 World Cup, they did win the Champions Trophy in 2017 and drew the Test series 2-2 the last time they toured England.
"We're hopeful of winning this bilateral series in England. If you look at the past results, it was a drawn Test series in 2016. Following that, we won the Champions Trophy in 2017. Our performances in England have been good in recent times, so we're hopeful of performing well once again," said Afridi.
With no cricketing action in the last few months owing to the Covid-19 pandemic, West Indies touring England and Pakistan's visit that follows, would be a sigh of relief for cricket players and fans worldwide. However, a lot has changed since cricket match, with the players now needing to get used to new rules announced by the ICC recently, including the ban on saliva to shine the ball.
"Before us, the West Indies will be playing against England. We'll try to learn from them and how well they use the ball taking into consideration the new rules. As a bowler I am getting a lot of time before the Test matches get underway, so I'll try to work on my lines and lengths during the practice games. We're trying to prepare ourselves at home according to the new rules and conditions," said Afridi.
For decades, the Pakistani bowling line-up is known for the quality of its pace attack, and with the return of Wahab Riaz makes the current attack a formidable one.
"It's a good thing that Wahab Riaz is back in the Test squad and it'll be helpful for us. Given his experience, I'll get to learn a lot from him. Our bowling has always been top-notch in the recent past, hence we'll try to deliver our best in this series as well," Afridi concluded.