Afridi Congratulates 'Great Player' Kohli for Rejoining 50-50-50 Club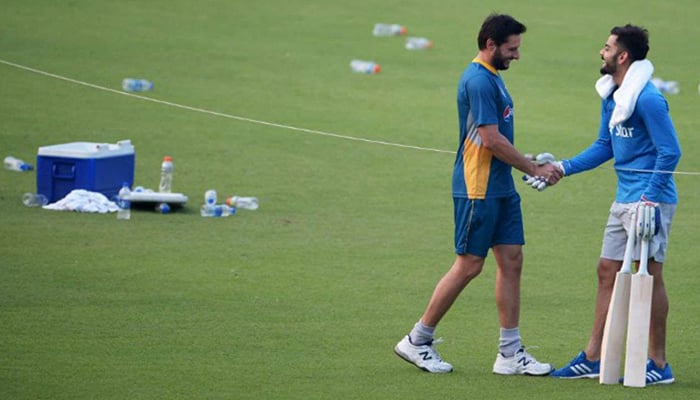 Pakistan superstar Shahid Afridi on Wednesday congratulated Indian captain Virat Kohli after he again became the only batsman to average 50 runs in all three formats of the game.
Kohli's unbeaten 72 in the second T20I against South Africa on Wednesday boosted his average in the shortest format from 49.35 to 50.85.
It means that Kohli, who averages 53.14 in Tests and a staggering 60.31 in ODIs, is back in the 50-50-50 club, of which he himself is the only member.
Afridi, an admirer of the good game, could not help but send his congratulations to the Indian skipper.
"You (Kohli) are a great player indeed, wish you continued success, keep entertaining cricket fans all around the world," the man nicknamed Boom Boom tweeted.
Kohli founded the 50-50-50 club himself back in 2017 before dropping out, only to rejoin again.