Qualification scenarios: How can Pakistan reach World Cup semi-finals?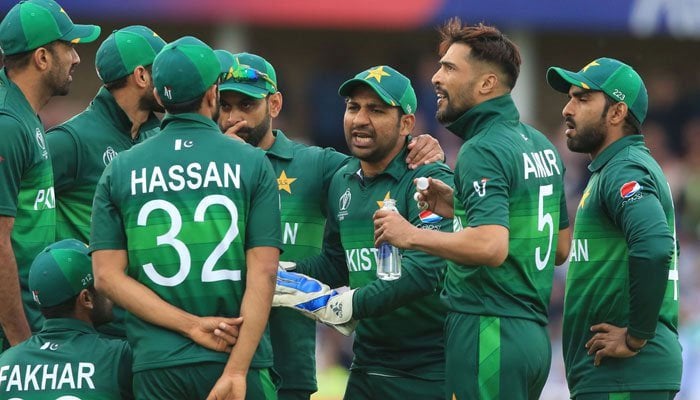 Pakistan's successive wins over South Africa, New Zealand and Afghanistan saw them soar to fourth place on the points table and brought them back in contention for a spot in the semi-finals of World Cup 2019.
However, the Men in Green were relegated to the fifth spot on Sunday when England threw a spanner in the works and defeated a lacklustre India by 31 runs.
Table-toppers Australia and India, just behind on the second spot, have already sealed their place in the semis, which means that now three teams: England, New Zealand and Pakistan, are vying for the remaining two qualification berths.
Situation 1
Pakistan now have one game left, against Bangladesh. To ensure a place in the final four, Pakistan need to defeat the Tigers, and hope England lose their last game to New Zealand.
If this happens, New Zealand and England will finish with 13 and 10 points, respectively. Pakistan's tally, on the other hand, will be up to 11. The Men in Green will thus qualify for the semis alongside New Zealand.
This would be the least complicated route for Pakistan to take.
Situation 2
In Situation 2, Pakistan beat Bangladesh but England also beat New Zealand. If that happens, both Pakistan and New Zealand would have 11 points and it would come down to the net run rate.
Problem is that Pakistan's net run rate is -0.792, whereas New Zealand's net run rate stands at 0.572.
The Green Shirts, in this situation, would have to beat Bangladesh by a big margin (200+ runs at least) and hope that England also do the same to New Zealand, so that the massive difference (0.792+0.572=1.364) in run rates of both Pakistan and New Zealand gets erased.
It obviously won't be easy as Pakistan would require a lop-sided win over Bangladesh, who are no slouches.