Amazon CEO 'Jeff Bezos' Becomes the Richest Man in Modern History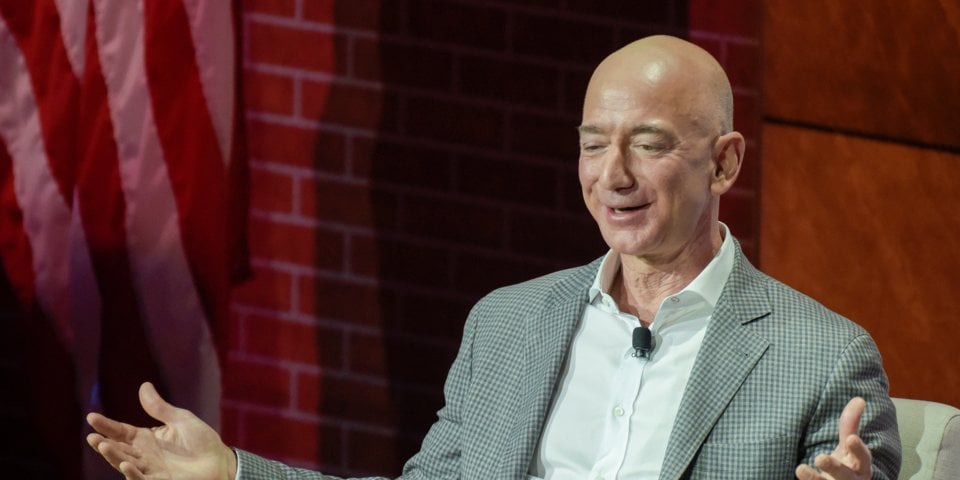 Amazon CEO
Jeff Bezos becomes the richest man in modern history
. With a total net worth of 150$ billion, Jeff Bezos has more worth than
Microsoft co-founder Bill Gates
ever was. One thing more is worth noticing that Bill Gates has donated a huge amount of his net worth to charity.
It was reported on Monday that 'Jeff Bezos' Becomes the Richest Man in Modern History. People from
Bloomberg Billionaires index
tracks the net worth of the 500 richest people in the world. The net worth of Jeff Bezos is more than
Bill Gates
, even during the height of the dot-com boom.
The richest man in Modern History – Jeff Bezos
In 1999, Microsoft co-founder Bill Gates was worth $149 billion. Jeff and Bill were at the top of the list for a long time but Gates donated a huge amount of his fortune to charity. Right now, Gates has a net worth of $95.5 billion, almost $50 billion less than Bezos.
For the past five years, Bill Gates has retained its position as the world's richest person. He remained of number
18th
for the past
22
years. Magnate Carlos Slim overtook Bill Gates during the period of
2010
to
2013
. Facebook owner,
Mark Zuckerberg
has an estimated worth of
$72.9 billion
.
Most of
Jeff's
wealth is earned via Amazon, however, he also owns a private space firm
Blue Origin
and Washington Post Newspaper.