Shaheen unavailable for England Tests, Haris to fill his void
Shaheen hurt his troublesome knee when completing a catch during the ICC Men's T20 World Cup Final against England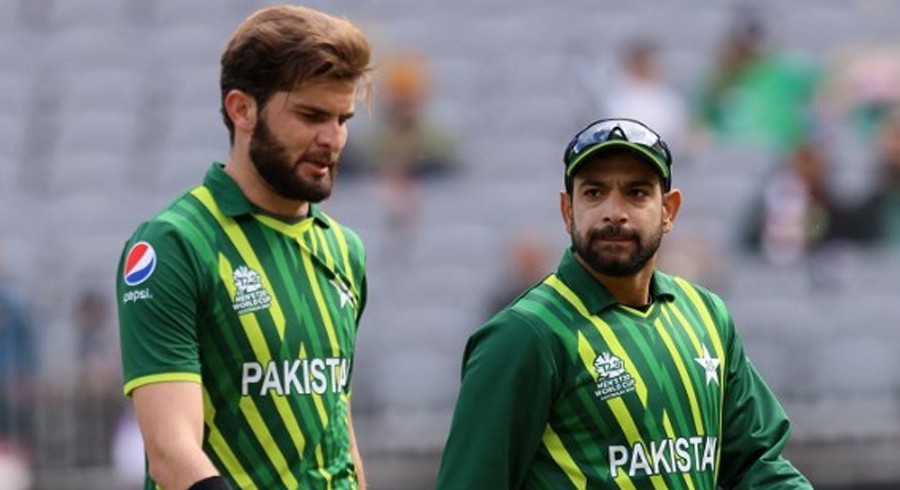 Pakistan's premier pacer Shaheen Afridi suffered a knee injury during the ICC Men's T20 World Cup Final against England at the Melbourne Cricket Ground (MCG).
Shaheen hurt his troublesome knee when completing a catch during England's successful run chase and left the field immediately after delivering one ball from his second spell.
The injury robbed Pakistan of any chance of clinching a second T20 World Cup title as experienced all-rounder Ben Stokes quickly took over to guide England to victory.
The Men in Green are now in line to host England for three World Test Championship matches and Shaheen Afridi will not be available.
As per sources, it has been decided to rest the 22-year-old instead of taking the risk of playing him. He will have a full medical scan on his return to Pakistan and in light of the reports, a rehabilitation plan for the left-handed pacer will be arranged.
Pacer Haris Rauf will make his debut and replace the left-arm pacer. Mohammad Abbas will be part of Pakistan's pace battery with Naseem Shah.
The selection will consult team management before the squad's announcement, expected next week.
On the other hand, emerging spinner Abrar Ahmed is also likely to be included in the team. It is looking difficult for experienced-wicketkeeper Sarfaraz Ahmed to retain his place.
Due to the home series, only one wicket keeper Muhammad Rizwan can be made a part of the fifteen-member squad.
The England Test team is scheduled to arrive in Islamabad on November 27 as per the previously announced program. These days, due to the possible long march of Pakistan Tehreek-e-Insaf, the visiting team's schedule is also being re-evaluated.
In this regard, the Pakistan Cricket Board (PCB) is waiting for the government's advice. According to plan B, the first Test can be played in Karachi, the second in Multan, and the third Test again in Karachi.