PSL 2021 Could be Moved to Sharjah due to Indian Officials: Report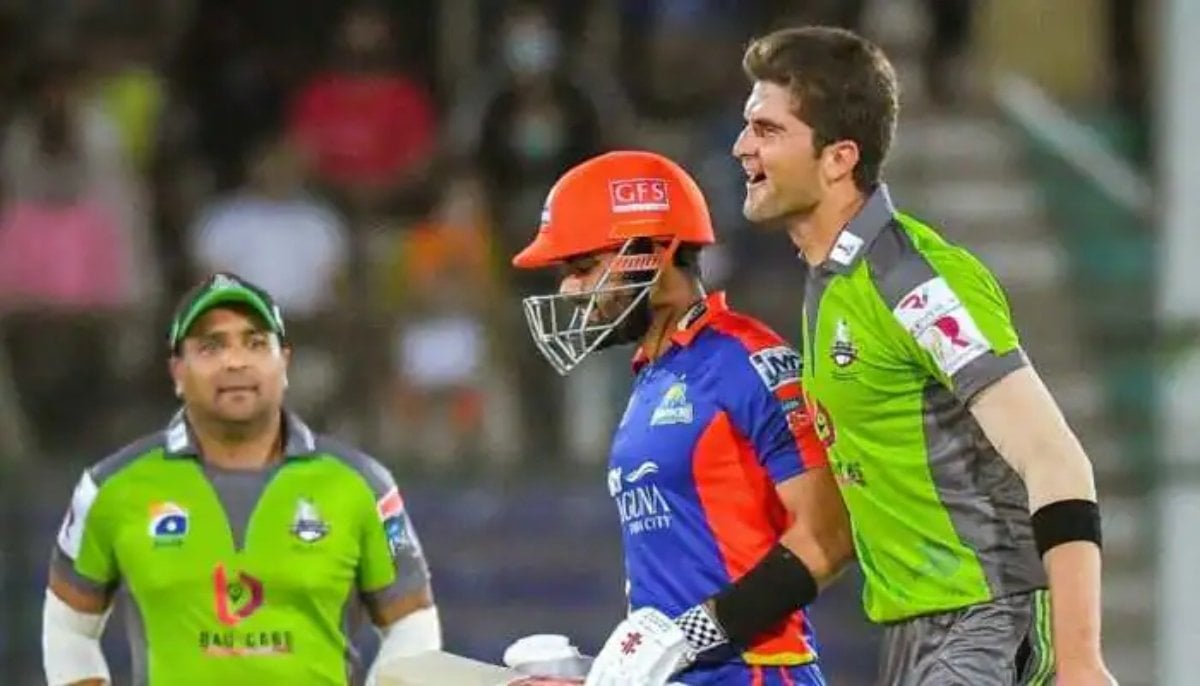 The Pakistan Cricket Board (PCB) could be forced to shift Pakistan Super League (PSL)2021 matches to Sharjah, according to The News.
According to sources, India's broadcasters have been expelled from Abu Dhabi hotel despite having spent a couple of days in isolation after the Abu Dhabi health ministry had shown reservations over their stay there.
Sources said that they have been sent to Dubai and would spend a seven-day isolation there.
Sources said that the PCB is considering various options, one of which is to shift the event to Sharjah.
"The PCB is trying to get approval for the Indian broadcasters. It will be decided tomorrow (on Wednesday). If approval could not be taken then the event would be shifted to Sharjah," a source from Abu Dhabi told 'The News'.
Meanwhile, it was learnt that the PCB had been able to negotiate successfully with the England Cricket Board (ECB) the re-adjustment of Pakistan's departure for England.
Sources said that following successful negotiation it is expected that Pakistan's departure for England would be delayed for a few days in order to get a few more days for the PSL.
National cricketers were to leave for England on June 23 as per the original schedule. However, sources said that the actual matches schedule during England series would not be affected.
PCB confirmed that the national team would now depart for England on June 25 instead of June 23.
"Pakistan Cricket Board and the franchise owners this afternoon met in an online session to discuss the progress made in the staging of the remaining 20 HBL PSL 6 matches. During the session, the PCB also provided a number of updates," the PCB said.
"Some of the updates provided and decisions made are: Pakistan men's team to now depart for England on 25 June instead of 23 June. HBL PSL 6 to now end on 24 June instead of 20 June, as planned earlier while departure for England on June 25 will mean only three double-headers, if the event commences on June 7."
The Board said the franchises were updated on the 16 production company crew who are now isolating in Dubai after being allowed entry in Abu Dhabi last week.
"NCEMA to decide on Wednesday afternoon if they will grant exemptions to 16 production crew to work in Abu Dhabi from 5 June to make 7 June start possible. The PCB to continue to engage with the Abu Dhabi government," it added.
The Board confirmed that Gladiators skipper Sarfraz Ahmed and six others landed in Abu Dhabi on Tuesday.
The Board said that the seven-day isolation for those who arrived on charter flights from Pakistan would end on Wednesday (today) afternoon.
Islamabad United and Lahore Qalandars would train on Wednesday (today) under Sheikh Zayed Cricket Stadium lights, the Board said.
It also said that Multan Sultans had included Blessing Muzarabani in place of Obed McCoy.