PSL 2020: PCB suspends Umar Akmal in massive blow to Quetta Gladiators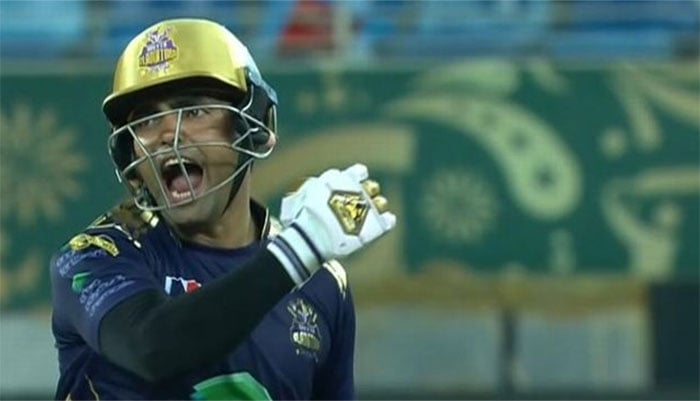 The Pakistan Cricket Board (PCB) on Thursday suspended troubled batsman Umar Akmal from taking part in any cricket-related activity, delivering a massive blow to his franchise Quetta Gladiators on the day they are to open their Pakistan Super League (PSL) 2020 campaign.
The PCB, in its press release, said the ban was "effective immediately under Article 4.7.1 of the PCB Anti-Corruption Code, which means he cannot take part in any cricket-related activity pending the investigation being carried out by PCB's Anti-Corruption Unit."
The board said that it would not make any comments regarding the incident as it was an ongoing investigation.
It further said that it would allow the Gladiators "to apply for Umar Akmal's replacement in the Pakistan Super League 2020".
Akmal was in the headlines earlier this month for exposing himself to trainers at the National Cricket Academy in Lahore after failing a fitness test, telling them to "show me where the fat is."
Following the incident, the NCA coaching staff had lodged a complaint with the PCB regarding Akmal's behaviour.
However, the PCB citing its Anti-Corruption Code indicates that Akmal has been reprimanded for a violation far more heinous than stripping naked, which could have been a disciplinary offence at best.
Akmal has had a long list of transgressions in his career, which once promised the world but delivered a mere fragment.
He had once accused former Pakistan coach Mickey Arthur of cursing at him.
He also had a run-in with a traffic warden while there is a lengthy list of him failing fitness tests.
In September 2019, he had said that he was a "changed" man and vowed that he would not disappoint if given another chance to represent Pakistan.
The same month, he had talked about wanting to forget the past and concentrate on the future.